Top 10 Best Sunday Roasts in London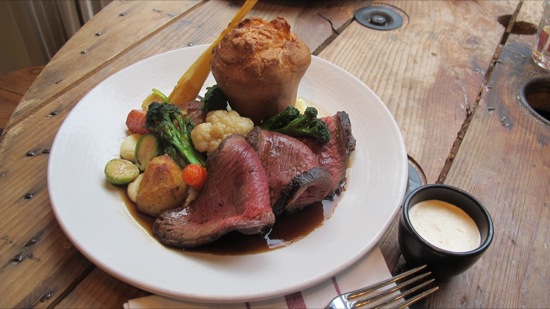 Filed under the categories
From the gastropubs of south London, to the traditional old pubs of north London, to the cosy fires and Sunday papers of west London, and the modern cool-as-f**k bars of east London, the classic Sunday roast beef, chicken, lamb or nut remains an institution set in the great and glorious minds of London. When the weekend comes floating into view, aspirations of warm, wintery comfort food, fine wines, board games, and a gathering of our bestest friends spring to mind as we work assiduously towards the lovely end of the week. Bring on the weekend, bring on the best Sunday afternoon roast dinners in London.
Tags: Pubs, Restaurants
ID: 191
Venue Managers: think you should be here?
Click here to send a message to the Fluid editorial team.