Top 10 Most Romantic Restaurants in London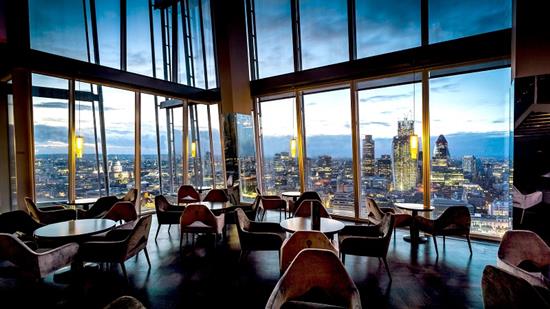 Filed under the categories
Dating is a tricky concept. Men have to deal with that age-old preconception that they have to be the initiators, the providers, the ones to do the proposing and all that jazz. Even more taxing, women have to deal with the men. A beautiful, romantic view is a saving grace, particularly in London. So whether you're planning a proposal or the all-important Valentine's Day, Fluid London is here. The best restaurants in London for romantic views are here for your benefit - because once the night sky is awash with city lights she'll be weak at the knees, he'll finally drop the front and maybe, just maybe, you'll find that spark. If not, no problem. It's a long list and a big city.
Tags: Dating, Views of London
ID: 33
Venue Managers: think you should be here?
Click here to send a message to the Fluid editorial team.