Top 10 Best Bars on the River Thames in London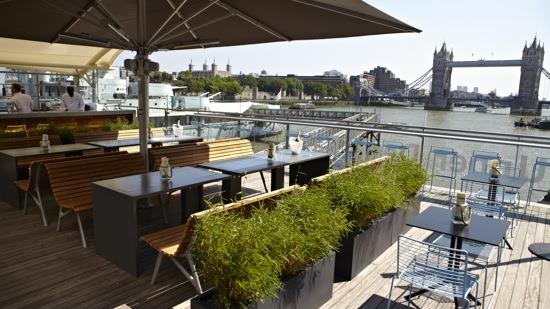 Filed under the categories
London's great River Thames is its life source, its centre, and sometimes its mode of transport or place for public urination. A walk along the famous Southbank is one of the most romantic things to do in London; whilst on the north side of the river, the tree lined Embankment offers ideal conditions for joggers and tourists. Dotted along our famous river, Londoners will also find a variety of bars that serve great ales, worldly wines, inventive cocktails, and shareable snacks. Some of these bars are particularly well known for their views of London's iconic backdrop, and alfresco terraces become just as popular as pub beer gardens when the sun shines. Here are the 10 best bars along the River Thames for meeting up with mates and generally soaking up the London vibe.
Tags: Bars
ID: 230
Venue Managers: think you should be here?
Click here to send a message to the Fluid editorial team.