Top 10 Best Restaurants for Hosting a Business Lunch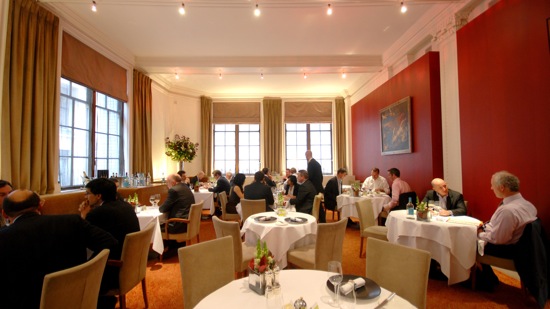 Filed under the categories
The City of London's Square Mile is one of the busiest and most influential business districts on Earth. Nearly all the world's major banks, law firms, insurance companies and accounting agencies have residence in the City of London and with so much resting on their shoulders, the business executives of London need time to relax, unwind, and do business in comfortable surroundings. Rather than risk your client meeting with dodgy pub grub, it's wise to book ahead at a restaurant in the City that will provide great service, inventive cuisine, an excellent wine list, and opulence that corporate lunches thrive off. Below is a guide to the best restaurants in Liverpool Street, Farringdon, Spitalfields, Holborn, Bank and St Paul's. Use it wisely, book the right restaurants, and that promotion you've been dreaming of might just come to fruition.
Tags: Restaurants
ID: 166
Venue Managers: think you should be here?
Click here to send a message to the Fluid editorial team.