Top 10 Best Restaurants & Pubs on the Canal in London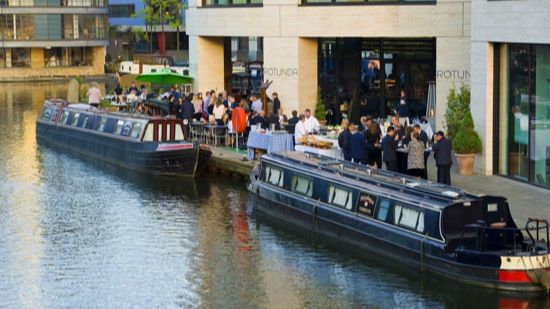 Filed under the categories
Canalside pubs and restaurants: amblers, strollers, joggers, snoggers, dog walkers, cyclists, fishing enthusiasts and those who just love getting lost along the waters of London, take note. The romantic nostalgia of watching the canal boats float along the Regent's Canal or the Grand Union canal provides a fitting setting for some of London's best hidden gem bars and restaurants. This top 10 guide to the secret pubs, bars and restaurants along London's canals will provide plenty of drinking and dining stop off points for London's waterside enthusiasts.
Tags: Pubs, Views of London, Outdoor Dining/Drinking, Restaurants
ID: 215
Venue Managers: think you should be here?
Click here to send a message to the Fluid editorial team.