Top 10 Best New Restaurants, London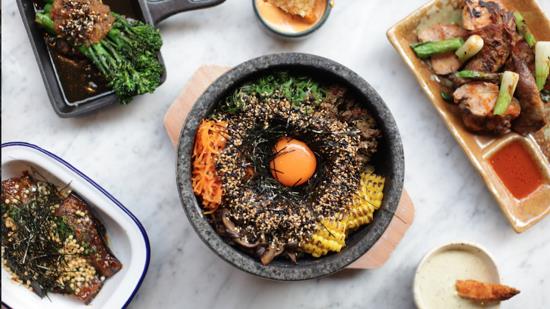 Filed under the categories
A top 10 guide to the best new restaurants in London. The London drinking and dining scene is an ever changing beast, with old restaurants closing and new restaurants opening up in there places almost every day. Keeping pace with the newly launched venues for dining in London is not an easy task for Londoners which is why Fluid London has compiled a top 10 guide to the best of the hot new restaurants on the London landscape. This new restaurant guide will be updated daily so keep coming back for inspiration on where to eat and drink, where to book for dinner, where to take someone on a romantic date, and where to take clients and colleagues if you want to impress them with your finger-on-the-pulse knowledge of London's electric dining scene.
Tags: New Openings, Restaurants
ID: 132
Venue Managers: think you should be here?
Click here to send a message to the Fluid editorial team.