10 Best Indian Restaurants In East London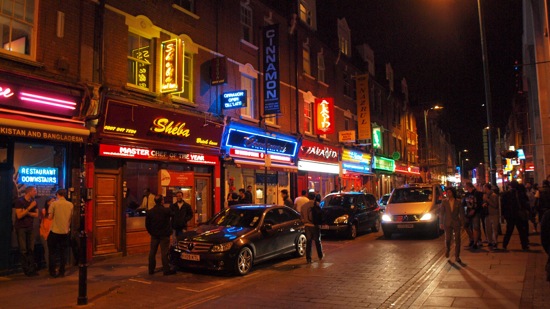 Filed under the categories
So many Indian restaurants in east London, so little time. Even walking the length and breadth of Brick Lane, from Aldgate to Shoreditch via Bangla Town, can create a curry chasing nightmare. There is almost too many curry restaurants to choose from, with nearly every restaurant along Brick Lane proffering the finest Indian cuisine this side of the Kashmir. And then there's all the Indian restaurants that feed the business and finance district in the City of London.

It is abundantly clear, therefore, that there are plenty of east London Indian restaurants to choose from; which is why we have created this handy Top 10 guide to the best east London Indian restaurants to book a table at.

Image courtesy of Flickr user Nagyman.
Tags: Cuisine types, East London, Restaurants
ID: 163
Venue Managers: think you should be here?
Click here to send a message to the Fluid editorial team.