Top 10 Best Cocktail Bars In London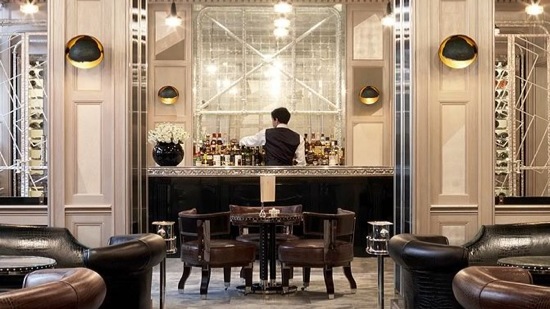 Filed under the categories
If you have, like us, an insatiable appetite for cocktails, then you'll be on the hunt for London's best cocktail bars. Fluid London done a bit of detective work and come up with a Top 10 guide the best cocktail bars in London, which we will update as often as we disover new and exciting cocktail bars across the capital. Cocktail bars for birthdays in central London; Shoreditch cocktail bars for meeting friends before hitting the club trail; hotel cocktail cars for impressing on a hot date; underground, basement cocktail bars to hide in; West End cocktail bars for a quick pre-theatre loosener; after work cocktail bars for entertaining clients; cocktail bars where mixologists and barstaff take cocktail creation more seriously than probably their own health; cocktail bars with epic views across London; romantic cocktail bars for cuddling couples; we could go on, but let's just get on with the drinking hey?
Tags: Bars
ID: 10
Venue Managers: think you should be here?
Click here to send a message to the Fluid editorial team.