Restaurants Open on Christmas Day in London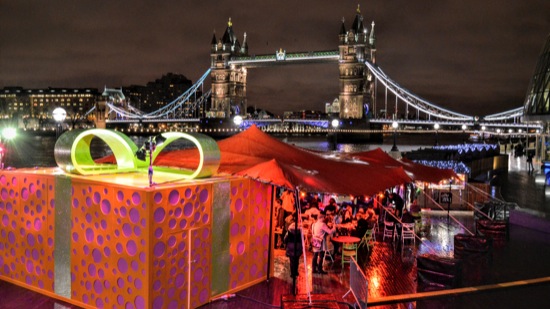 Filed under the categories
Christmas Day 2016: the kids hurriedly open Christmas gifts from Santa, Mum & Dad busy themselves in the kitchen with a behemoth turkey, and Grandad sits in the corner, slightly sloshed on sherry, attempting a 2000-piece jigsaw of a very pebbly beach. By the time everyone has worked their way through mountains of peanuts, turkey, stuffing, roast potatoes, brussels sprouts, Christmas pudding, mince pies, and chocolates, the idea of washing up seems a daunting task. Which is exactly why you should let someone else worry about the texture of the gravy for a change. Sit back, relax, get merry and allow the professionals to work their festive magic.

Here are some great restaurants in London that are not only open on Christmas Day 2016 but also have some fantastic Christmas Day lunch special offers to take advantage of.
Tags: Christmas
ID: 133
Venue Managers: think you should be here?
Click here to send a message to the Fluid editorial team.