Top 10 Best Fried Chicken in London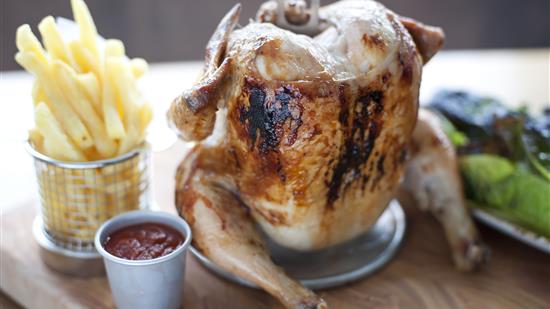 Filed under the categories
Put down that KFC menu! Not all delicious chicken dishes start with a Kentucky fried chicken. The ubiquitous N-word - Nando's - has been part of the local London language ever since hangover Sundays were invented. But then we all got a little bit tired of peri-peri, and yearned for something different, and yet the same. Although it's rise has not been as meteoric as its distance cousin, the burger, fried chicken and grilled chicken is certainly a new trend in London and more restaurants are popping up with new, inventive ways to serve it. The classic chicken recipes will always exist - the rotisserie chicken, the roast chicken, the fried chicken, the chargrilled chicken - but newbies such as chicken nuggets, chicken burgers, chicken wings and chicken popcorn are starting to steal the show. Here, then, are the best restaurants in London for chicken.
Tags: Cuisine types, Restaurants
ID: 234
Venue Managers: think you should be here?
Click here to send a message to the Fluid editorial team.