Top 10 Best Beer Gardens in London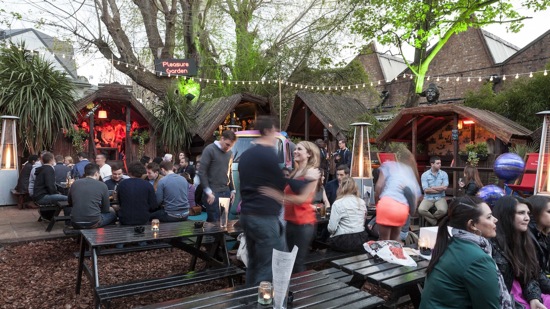 Filed under the categories
Beer Gardens: Fluid London's top 10 guide to dining and drinking outside in London's best bars and pubs. With global warming apparently giving the UK more of a continental weather style (with lots of hot summer days in the sunshine) the hunt is on for the perfect London Beer Garden to soak up those refreshing cool pints and 'harmful' sun rays. Outside green space and picnic benches are at a premium. Outdoor drinking and alfresco eating are all we dream of. Sunglasses, sun lotion, summer dresses and thongs at the ready! Show me the way to the nearest barbecue please!
Tags: Pubs, Outdoor Dining/Drinking, Bars
ID: 9
Venue Managers: think you should be here?
Click here to send a message to the Fluid editorial team.