Top 10 Best Basement Bars in London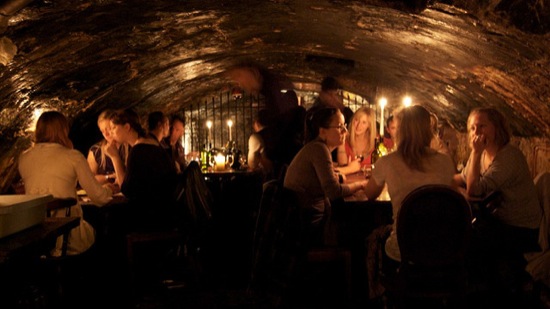 Filed under the categories
London – as any barfly philosopher will tell you – is a city of layers. Cultures, classes, even historical periods rub up against each other in this great city, helping to produce the big creative soup that we're lucky enough to be swimming in. London's subterranean bars characterise and reinforce this concept. Post-war, the only spaces the emerging jazz and mod movements could afford were the basements and the cellars, and it was from these damp, mouldy rooms that the cultural boom of the sixties was born. The spirit of these pioneers lives on in the Fluid guide to the best underground bars in London.

Image courtesy of Flickr user Juan Ignacio Caviglia.
Tags: Bars
ID: 40
Venue Managers: think you should be here?
Click here to send a message to the Fluid editorial team.