Top 10 Best Rooftop Restaurants in London with Roof Terraces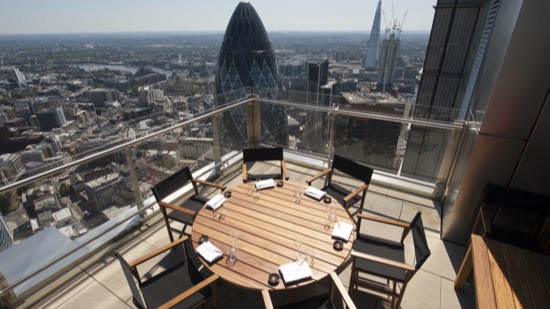 Filed under the categories
During summer, the best place to go to escape the sweaty throngs in London is up of the roof. And London is blessed with many rooftop restaurants that come complete with roof gardens, roof terraces and romantic picturesque views across London's major landmarks. The stress of living in the capital eases away on those sunny afternoons and balmy evenings whilst at high altitude, soaking up the sunshine and London's jaw dropping skyline. This guide provides the best of roof garden restaurant dining in London, and seeks out those summer sanctuaries positioned high above London's heated smog. All you need to do is decide which cooling cocktail to sip whilst pitying those densely packed dots below.
ID: 28
Venue Managers: think you should be here?
Click here to send a message to the Fluid editorial team.