Top 10 Best Restaurants near Oxford Circus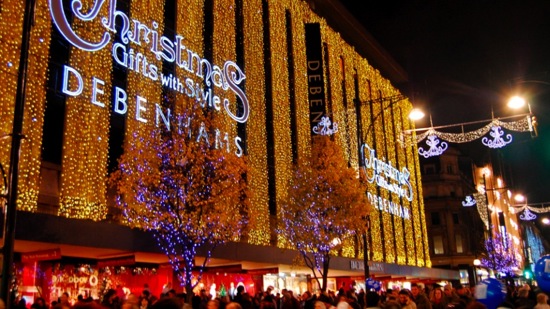 Filed under the categories
Rest your weary arms and legs, London. Take a break. Put down that heavy shopping. Treat yourself to some of the finest food central London has to offer. You deserve it. Look how much you achieved today. Well, look how much you WILL achieve once you actually poke your head out of Oxford Circus and head along Oxford Street on the hunt for gifts. The surrounding suburbs of Soho, Fitzrovia, Marylebone, and Mayfair are filled with great bars and restaurants, providing shelter from the rain and a menu full of reasons to be satisfied with life. Just make sure not to be disappointed and book ahead of time.

Image courtesy of Flickr user Cristiano Betta.
Tags: Central London, Christmas, Bars, Restaurants
ID: 144
Venue Managers: think you should be here?
Click here to send a message to the Fluid editorial team.