Top 10 Cocktail Classes, Champagne Tastings & Wine Masterclasses in London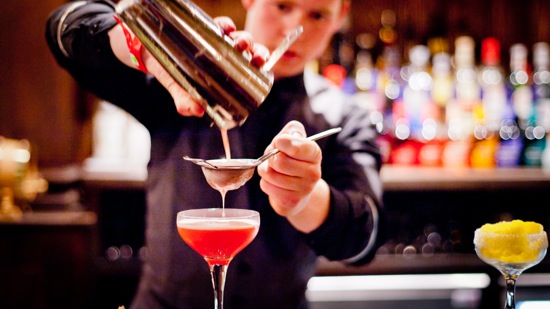 Filed under the categories
Cocktail, Champagne and Wine master classes in London – if you've ever considered yourself a secret bartender, with eyes on the prize of creating the world's best martini or caipirinha, or if you're simply looking to learn how to make a cocktail aperitif and what cocktail recipes work best at parties, you'll need some expert guidance from a mixologist along the way. Likewise, you might have a burgeoning love of Old and New World wines, of Champagne, or spirits such as gin, and wish to learn what goes into making each of these delectable drinks and how to train your senses to appreciated the best in quality. Or you might just be organising a hen party, a stag party, a birthday party or a girlie gathering. Below you will find a selection of the best bars in London for cocktail master classes, wine master classes, Champagne master classes, and spirit master classes.
ID: 77
Venue Managers: think you should be here?
Click here to send a message to the Fluid editorial team.