Top 10 Sports Bars & Pubs In London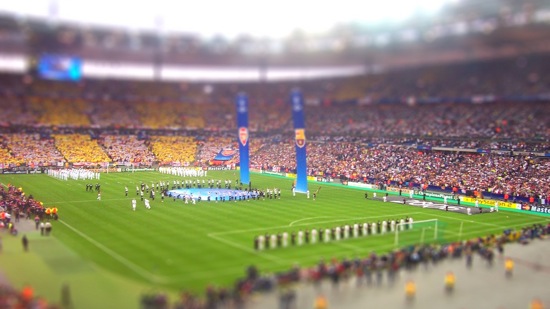 Filed under the categories
You've typed "sports bars near me", "football on tonight", or "pubs showing football near me" into your phone and you're ready to WhatsApp your mates the results. Lads, let's meet at one of these sports bars or pubs; they've got big screen live sports action! Use this top 10 guide to the London's best sports bars for all live TV coverage of FIFA World Cup football matches, plus live football games on Sky such as the Champions League, Premier League, and the FA Cup. They also screen Wimbledon tennis, Formula 1 Racing, 6 Nations and Heineken Cup Rugby, International Test and One-Day Cricket, masters golf, ice hockey, NFL football, baseball, and horse racing. Leave your BT sport tv guide at home! Live football streaming is best done in London's top bars and pubs. Image courtesy of Abir Anwar.
ID: 183
Venue Managers: think you should be here?
Click here to send a message to the Fluid editorial team.