Top 10 Best Pubs in Hammersmith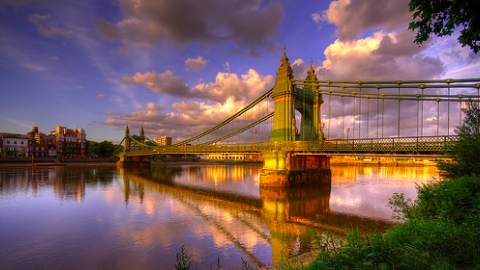 Filed under the categories
A part of London which is often overlooked due to the Hammersmith flyover and huge roundabout, but you won't find those that live in the area complaining! Hammersmith lies on the River Thames and offers some of the best river pubs and restaurants in London, offering fantastic views and food and drink. There are also hidden gems a little bit further from the centre.
Tags: Pubs, West London, Bars
ID: 25
Venue Managers: think you should be here?
Click here to send a message to the Fluid editorial team.