Meat Free for a Week – Can We Tempt You?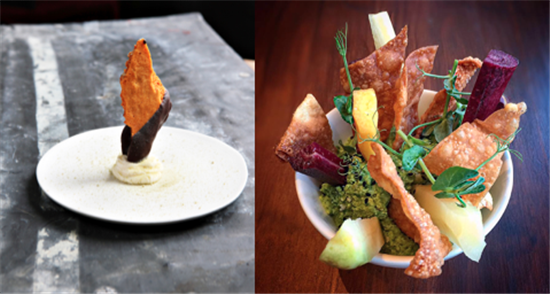 Filed under the categories
National Vegetarian Week 2017 takes place from 15th-21st May with the motto "Get Stuck In". It's a chance for us carnivores to try out what a life free of meat is like and for those already vegetarian to celebrate their chosen way of life and share with the rest of us. Plenty of London's restaurants are offering specially created meat free menus for National Vegetarian Week and we've rounded up the best of them here. Of course, our great capital city is filled with amazing vegetarian restaurants so we thought we'd highlight a few of those too. Swipe the bacon sarnies to one side, forget about your steak and chips for a while and embrace National Vegetarian Week this month. You might be surprised at what you find!
Tags: Bars, Award Winning Restaurants, Restaurants, Seasonal Events
ID: 272
Venue Managers: think you should be here?
Click here to send a message to the Fluid editorial team.