Top 10 venues to celebrate British Pie Week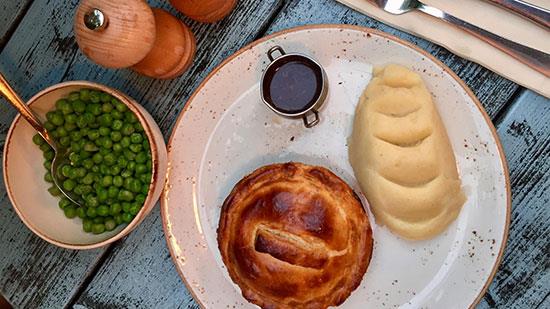 Filed under the categories
The crumbling crust of flaky pastry will grace many a UK plate as we plunge our knives and forks into a gravy-soaked, 7-day celebration of the humble British pie. Welcome to British Pie Week! This will run 7th - 11th March. This is your chance to experience one of the finer attributes of British cuisine and, with the coming of Spring and the chill in London's air ever so slightly warming, there is no more poignant time to order a hearty steak and kidney pie, beef and ale pie, chicken and mushroom pie, or vegetarian pie to warm your hard working cockles.

Here are 10 of London's best for an unforgettable British Pie Week experience.
Tags: Cuisine types, UK & Ireland, Restaurants, Seasonal Events
ID: 263
Venue Managers: think you should be here?
Click here to send a message to the Fluid editorial team.