Where to Watch the Football World Cup in London
By Don Hoyt Gorman (11 Jun 14)
Tags: world cup,world cup brazil,world cup 2014,where to watch the world cup,sports bars,sports pubs,pubs showing football,london pubs showing football,live football matches,england games,where to watch england,england live,bars and pubs in london,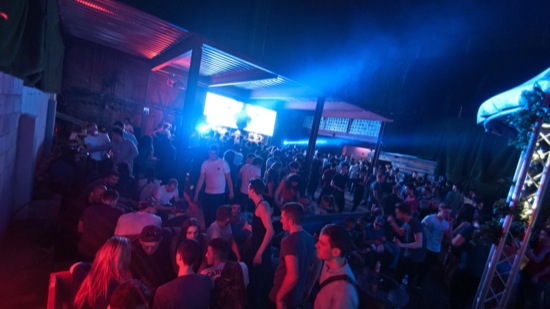 Unless you've booked tickets to Brazil, making the most of the World Cup this summer means finding the very best venues to watch the games live on TV. Whether you support England or any other country, there are countless bars and pubs in London to choose from. Here are a few of the best.
Fever Pitch at Broadway Bar and Grill, Fulham
Re-branded for the World Cup as Fever Pitch, this bar has become an international home of football. In the midst of Fulham and Chelsea, fans can spread over three floors, enjoy two roof terraces, 14 screens and a Spanish, Brazilian and English menu.
Carlsberg Sports Bar at the Empire, Leicester Square
One of the city's only 24-hour sports bars is located at the Empire in Leicester Square where they're showing every World Cup match; even the ones that start at 1am. With the services and extra entertainment of a full-scale casino, including a menu of fried chicken, burgers, jumbo hot dogs and grilled steaks, this all-nighter haven will be equally good at any time of day.
Jetlag bar, Fitzrovia
This compact bar has a passionate unashamed love of televised sport. With a decent menu and multiple screens across two floors, including a big cinema screen in the basement, Jetlag aims to be the chill-out spot for worldwide fans. Advanced booking for dining guests is available, though you must arrive an hour before kickoff.
The Vaults, Waterloo
In The Vaults beneath Waterloo, the Carnival vibe is as big as the sport itself. With parties themed around one of the competing nations each night, The Vaults still holds its own for viewing with a huge 5m HD screen, an enormous bar, table service (they insist you'll never wait for a drink), a kidney-pulping sound system, games tables and a VIP balcony for up to 20 people.
The Lost Angel, Battersea
This South London bar has installed a new screen in the refurbished garden for the World Cup; a lush spot to watch a match amidst the palms, distressed furniture and decadent ambience. It may be the closest thing to a colonial outpost you'll find in this part of London, which might add a touch of wistful delight to The Beautiful Game.
Fat Ronaldos at Kachette, Shoreditch
Another wonderfully branded World Cup pop-up party, Fat Ronaldos has taken over the new double arched event space, Kachette. With three large screens facing rooms full of football fans, palms and Smokey Tails BBQ goodness, it makes a strong case as a contender for best World Cup themed venue in London.
Egg London, King's Cross
Nightclub Egg London (pictured above) has given in to the fiesta spirit of Brazil by setting up a churrascaria with Brazilian cooks serving up flame grilled meats, fish and veggie options while the games play on big screen TVs both indoors and outdoors on the refurbished terrace. And they'll still put on a party with halftime shows including Brazilian dancers and DJs playing well into the night.
The Draft House, City of London
The good guys at Draft House have installed an enormous screen, ominously called the Seething Monster, and are running a big promotional campaign on their website to win a table for the big games. Grab yourself a party sport at Seething or any of their other three sites at Tower Bridge, Battersea or Clapham Junction.
Climpson's Arch, Hackney
The multi-functional and multi-talented folks at Climpson's Arch have paired their artisanal love of food and drink with an honest appreciation for international football. Serving soulful food from Climpson and Sons Roastery during the England's and other selected big matches from Thursday through Sundays, it's basically the spirit of Brazil in an East London archway.
Bounce, Holborn
As sports bars go, Bounce's devotion to ping pong is louder than any venue on Earth. But for the World Cup, it's humbly giving itself over to the other English sporting export and showing all of England's World Cup matches on two 3m cinema screens. Stick around after the matches for DJ Pete Pong to take the glory or the sorrows well into the night.
Golden Arrow Bar at Pullman St.Pancras, Bloomsbury
The Golden Arrow Bar within one of London's best new hotels, The Pullman, will host international visitors and locals alike to watch their favourite teams. This upmarket bar and restaurant (with an AA rosette) has put its passion for the World Cup front and centre: They have drinks, food, and private lounges for hire along with viewing in the main room for all the major matches.
London's finest German sausage vendor Herman ze German are pulling down the big screen for the World Cup, serving German steins and a very special wurst, a delicious Brazilian Mango and Chilli Bratwurst. All this takes place in the basement below their Old Compton Street shop and upstairs in Villiers Street.
Image courtesy of Giacomo Tonoli.
Recent
Sport Articles