What's Going on for National Veggie Week?
By Jane Venables (16 May 18)
Tags:

National Vegetarian Week has flown past but there's still the weekend to go (and that's the best part!), so we hope you've been hitting London's restaurants and bars to sample their meat-free wares. Just in case you were in need of a little inspiration whilst toddling along London's veggie trail, we're here to lend a helping hand and guide you to that perfect haven of veggie gorgeousness.
Asian Cuisine is Always a Safe Bet
It might be a bit of a trek out of town but Bang Bang Oriental, Edgeware Roads mega Asian food hall, is well worth the trip this National Veggie Week. Tuck into delights such as Ichiban's mouth watering tofu teriyaki bento or Café Le Viet's fab vegan Pho and you may just stick to that meat free diet for life!

Are you a Michelin Starred Veggie?
The fabulous Texture in Marylebone, renowned for its Michelin starred cuisine, has embraced this year's NVW with specially created veggie and vegan menus that will set your heart pounding. Oh yes, and they're also serving the most divine veggie taster menus with six delectable courses for just £76.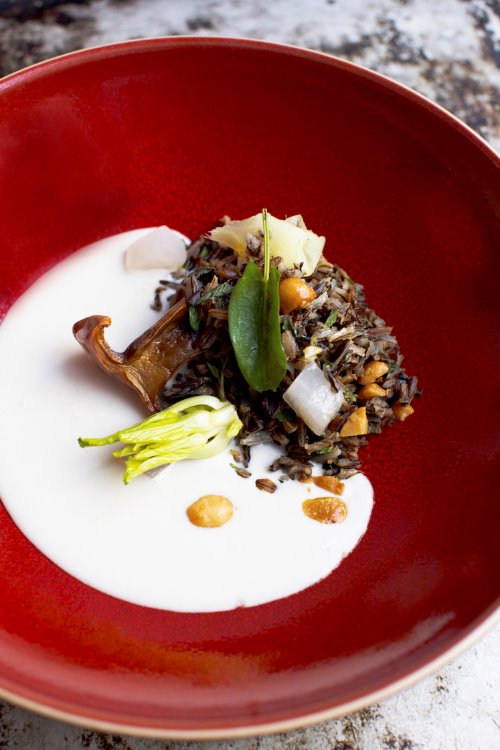 New Veggie Menu Launched at Craft London
Stevie Parle's brilliant Greenwich eatery Craft London, right next to the O2, celebrate National Vegetarian Week with the launch of their new veggie menu featuring dishes such as goats curd dumplings, wild sea leaves & dulse butter and asparagus & fennel tartlet with elderberry capers – we're dribbling already!


Free Veggie Sides
We're loving this tasty little offer at Hankies Indian restaurant this NVW. Spend over a tenner and get a complimentary veggie dish of your choice. We'll have the Spinach Roomali then please (signature thin bread folded and filled with spiced feta with roasted tomato, homemade garlic herb oil)!

Sky Garden's Avocado Tick Box Breakfast
Celebrate National Veggie Week with an Avocado Tick Box Breakfast at Darwin Brasserie in the Sky Garden. Just tick off your choice of bread, choice of egg and choice of sauce to make your avo on toast a truly sensational affair. Priced at £11.50.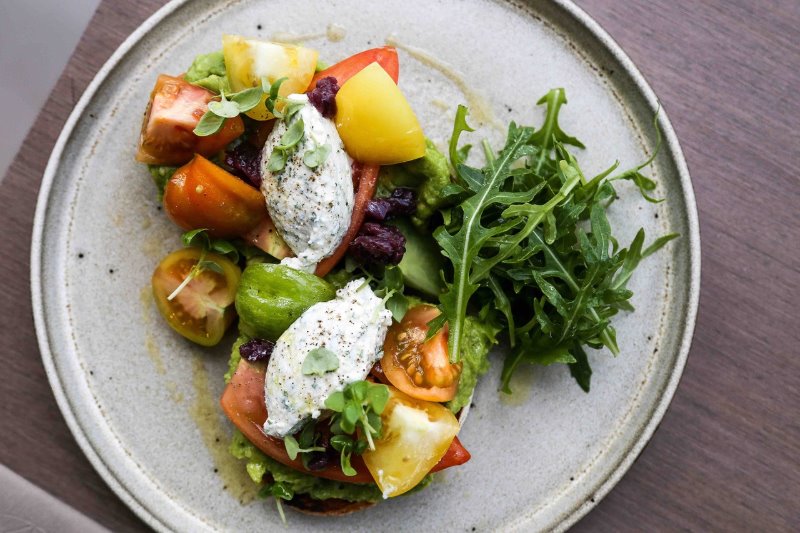 Just Fab
Hop on over to Hackney Road and board the veggie bus to heaven at Just Fab, the double decker veggie restaurant bus where an all veggie Italian menu pleases the crowds. Lasagne, pizza and even a Vegamisú (tiramisu vegan style) are all on offer, and not just for NVW.

Essence Brings in Top US Chef
In homage to National Vegetarian Week, top US Chef Matthew Kenney is being welcomed at Essence in Shoreditch this week and will be cooking up high end vegan dishes to die for. These include the likes of carrot and ginger kelp noodles and a hibiscus strawberry cheesecake.
Recent
Featured Articles Articles