New West End Restaurants
By Christian Rose-Day (22 Jul 10)
Tags: new launch open summer jamie oliver italian restaurant west end leicester square covent garden london cantina laredo dishoom indian best top bombay cafe menu meal dinner dining new launch open summer jamie oliver italian restaurant west end leicester square covent garden london cantina laredo dishoom indian best top bombay cafe menu meal dinner dining new launch open summer jamie oliver italian restaurant west end leicester square covent garden london cantina laredo dishoom indian best top bomba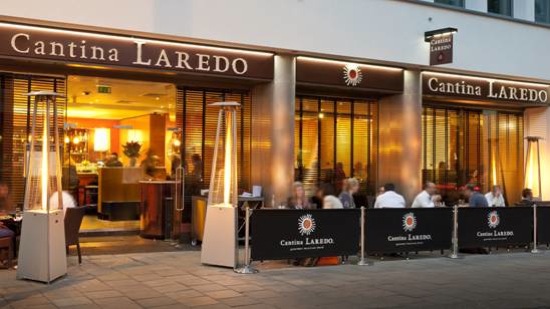 London's first Bombay café
Dishoom
opens this week bringing a slice of cool Bombay living to Covent Garden. Inspired by the disappearing old Bombay cafés which were such an important part of the city's culture throughout the last century,
Dishoom
serves an affordable all day café menu that also nods to Bombay's street grills and food stalls.  Enjoy the bustling atmosphere whilst tasting delicious dishes from 'Bombay meets London' breakfasts, feisty grilled kababs, zesty salads and healthy roomali roti wraps bursting with spicy, fresh flavours. Chaijitos, Bollybellinis and hot toddies feature on the innovative drinks menu alongside Bombay's famous Thums Up cola. 
Dishoom
brings the faded elegance of the vintage Bombay café right up to date with mismatched chairs, sepia family portraits, retro ceiling fans and checkerboard tiles.
Jamie Oliver was the first newcomer to St Martin's Courtyard. The West End flagship of his acclaimed Jamie's Italian collection is now open serving delicious, affordable, authentic Italian food.  Enjoy exceptional food at great prices in a convivial, informal atmosphere inspired by the Italian table where people relax over a leisurely meal. Jamie Oliver says "St Martin's Courtyard is a wonderful location so to open a restaurant here is a dream."
Gourmet Mexican, Cantina Laredo, recently opened its first restaurant outside of the US, and promises to revolutionise the way we think about Mexican food.  Cantina Laredo brings the fresh and vibrant tastes of authentic Mexican cuisine.  Faithful to the way in which Mexicans have been enjoying food for generations, the varied menu is a far cry from the 'Tex-Mex' style Mexican us Brits are used to.  Choose from palate-freshening Ceviche, hearty Camaron Poblano Asada, and for dessert try the mouthwatering sizzling skillet of home-baked Mexican brownies, served with brandy butter sauce and cinnamon ice-cream. For added theatre, Cantina Laredo's Top Shelf Guacamole will be freshly prepared at the table.  No true Mexican experience would be complete without tequila and Cantina Laredo will offer a range of over thirty of the world's very best, 100% blue agave varieties.  Look out for the 'Tequila Dinners' hosted each month.
In November Bill's Produce will open their first London restaurant.  Bill's is a unique shopping and eating environment incorporating a café and fresh produce store.  You'll find fruit, exotic vegetables, herbs, flowers and an alluringly colourful array of homemade cakes, sandwiches and quiches.  The seasonal menu is ever changing with salads, smoothies, sandwiches and homebaked goodies.
All four restaurants will have plenty of outdoor space for al fresco dining in the landscaped courtyard, perfect for the summer.  St Martin's Courtyard is a must visit for shopping, style and restaurants.
Recent
New venues Articles