Fluid London interviews DJ Mark Knight
By Jane Venables (30 Mar 17)
Tags:
Event Date: 30 Mar 17 - 01 May 17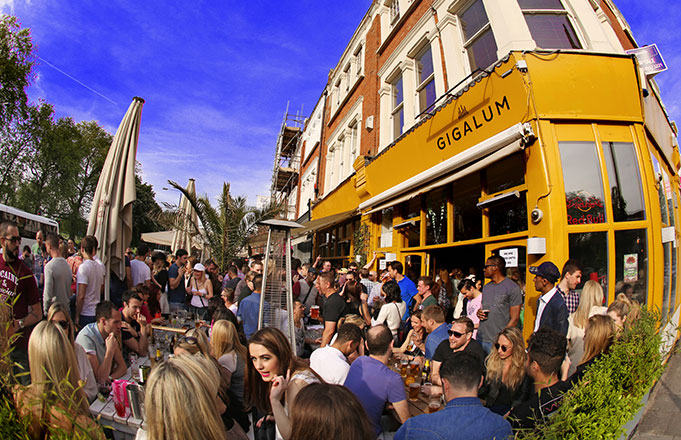 Fluid London caught up with DJ Mark Knight in advance of his DJ set at Gigalum on 2nd April 2017 in Clapham Common Southside London. Mark's legacy to date has secured him as a leading player in dance floor culture and its evolution into the digital and globalised age. Mark makes a rare intimate appearance at Gigalum Easter Weekend. Free entry - doors open from 3pm so get there early!
Where do you live/ spend most of your time?
I live in Maindstone, just east of London. The Toolroom office is also there, so that's where I end up spending a lot of my time. Maidstone, airports and clubs is pretty much it!
What is your go-to floor filler track at present?
I'll be a little self-promotional here and say 'Live Stream' which is a track I made with Green Velvet and Rene Amesz. Goes down really well whenever I play it.
What kind of vibe are you expecting in Clapham?
A musically educated, up for it crowd and a great soundsystem – that's all you can really ask for.
The last time you played in Clapham was at Gigalum's sister venue, Inigo. Are you looking forward to heading back after so many years?
Of course – London's a place I always enjoy playing and actually don't get the chance all that often these days, so I think it's going to be a great show.
What are your creature comforts when you're touring?
As long as I've got a laptop and a phone I can keep myself entertained pretty much anywhere. I've always enjoyed the freedom a laptop affords in terms of being able to work on music, so that's essential. And a phone so I can keep on top of the business and stay in touch with my family: that's really important.
What do you miss about London when you're away?
Definitely family and friends.
What's your best hangover breakfast?
Can't beat a good old fashioned English fry up! Actually come to think of it that's something else I definitely miss when I'm touring.
Have you ever had an April's fool's joke played on you?
Not that I can remember, which means even if I did it probably wasn't any good.
What's the first gig you ever played?
In a pub in Maidstone. There were about 6 people there and I was terrible! Still came back for more though.
Who would you most like to collaborate with?
So many people it would be pointless to try to list them all. I love collaborating in the studio, always teaches you something new.
Other than Gigalum which other bars and clubs do you like playing in London and why?
We have a Toolroom residency at Egg which is always a special night: getting the whole gang together behind the decks usually ends up with something unexpected and memorable happening. And of course I've loved being a part of Ministry of Sound over the years: that was the first proper club I played in London, and getting a residency there was definitely a turning point in my career. I'm also looking forward to playing Basing House as part of my All Knight Long tour later in the year.
Favourite drink?
Vodka
Favourite meal?
The aforementioned fry up!
Favourite bar?
Gigalum of course – at least for one night only!
Recent
One-Off Events Articles