Restaurants Near Me
By Jane Venables (05 Sep 18)
Tags:

Wherever you are in London, there's always going to be a great restaurant nearby. Maybe you just don't fancy cooking and want to find somewhere close to home that will satisfy those hunger pangs or are looking for somewhere great to dine and don't want to travel too far. Or perhaps you're already out and about in London and just want to check out where's good to eat nearby or want to know what restaurants are closest to your place of work.
As always, Fluid London is on hand to help with our handy "Restaurants Near Me" guide! We've selected some of the most popular destinations in London and have created a Top Ten of restaurants in those areas to help you along the way. So next time you're not sure where to eat out in your part of town you'll know where to look for a little inspiration!

Restaurants in Soho
Lunch break, shopping break – whatever kind of break it is, Soho is always a brilliant destination in London for a bite to eat. Of course, Chinatown sits within its confines, so you're guaranteed a decent meal if you love your Chinese grub, but there's plenty more to get your teeth into in Soho with a list of restaurants as long as your arm.
We're loving the gorgeous Peruvian small plates on offer at the brilliant Ceviche but that's just one of our top choices. Check out more in our Top Ten guide to the Best Restaurants in Soho.
Restaurants in Covent Garden
Covent Garden really is one of those blessed parts of London as far as restaurants are concerned, with a veritable assortment of fabulous dining destinations on offer. Home to some of London's most important theatres, pre and post theatre dining is in abundance but there are restaurants for pretty much every taste and budget in and around Covent Garden.
Grab a few ideas from our Top Ten guide to the Best Restaurants in Covent Garden and see what we recommend. Our current fave is Talli Joe thanks to its cool Indian cocktails and unique regional Indian dishes.
Restaurants in the City
Working in the City of London or just find yourself strolling the Square Mile looking for somewhere to dine? Let us help you out. From St Pauls to Bank and Moorgate to Liverpool Street, not forgetting Farringdon to Barbican, we've got the City of London's restaurant scene covered.
Our Top Ten guide to the Best City of London Restaurants will soon have you booking your table at the likes of top city restaurants like Silk & Grain, M Restaurant and Coq d'Argent and if you don't find what you fancy there, take a look at our Top Ten list of the Best Restaurants near Liverpool Street.
Restaurants in Mayfair
Home to some of London's finest hotels and shops, it's only natural that Mayfair is also home to some of London's finest restaurants too. Indian Accent is a must try if you're looking for somewhere special to dine, we just can't get enough of their amazing chicken malai tikka!
Michelin stars are in abundance in Mayfair, with restaurants such as Hakkasan Mayfair and Galvin at Windows just two examples, whilst afternoon tea is elevated to an exceptional standard at venues such as the Gallery at sketch, The Dorchester and The Chesterfield. Take a look at our recommendations in our Top Ten list of the Best Restaurants in Mayfair and book yourself somewhere special now.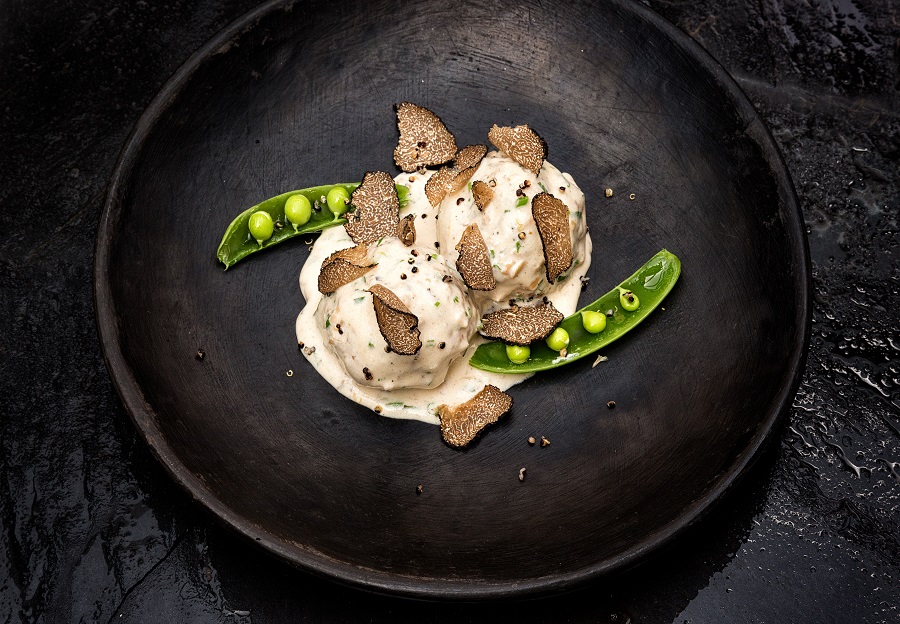 Restaurants in Shoreditch
We all know Shoreditch is a top spot in London for a night out drinking, but it also has a pretty fantastic restaurant scene going on too. One at the top of our recommendation list has to be the epic Jones Family Project over on Great Eastern Street with its cool interiors and Josper grilled meats but we're happy to share more in our Top Ten guide to the Best Restaurants in Shoreditch.
Known as one of the hippest hangouts in London, Shoreditch's restaurants do not disappoint, with the best of them being some of the coolest places to dine in the capital. Mark Hix's Tramshed never fails to impress and is hailed as one of London's best meat restaurants whilst Lyle's is British dining at its very best.
Restaurants in Southbank
It may be home to one of London's most prominent landmarks, but the Southbank has plenty more than the London Eye to offer including an impressive portfolio of restaurants. If you've joined the crowds on London's biggest wheel, are taking a stroll down the riverside or have braved the queues at the London Aquarium with the kids and find yourself starving and not sure where to eat, fear not. Our Top Ten guide to the Best Restaurants on Bankside and Southbank will help you out, offering a range of fabulous places to eat in the area.
Fancy a view over the river? Might we suggest the stunning Skylon Restaurant in the Royal Festival Hall. Las Iguanas is always a great family choice whilst an afternoon tea at The Library Lounge at the Marriott County Hall is such a treat. The Southbank also plays host to a top selection of weekend brunch spots, of which we have of course compiled into a Top Ten!
Recent
Restaurants Articles