London's Rooftop Bars do Summer in Style!
By Jane Venables (30 May 18)
Tags:

There's nothing quite like a rooftop bar in London on a warm and sunny day and with the temperatures rising, everyone's heading their way. If you're not quite sure where to go, we can help. We've traversed our great capital in search of some of the hottest rooftop bars on offer so bring on the summer!

Hot property as far as rooftop bars are concerned, this Old Street venue even has a retractable roof, so the unreliable British weather won't spoil the fun. The speakers pump out the sounds of the DJ downstairs and the rooftop bar serves up a divine mix of seasonal and classic cocktails. Soak up those Shoreditch vistas.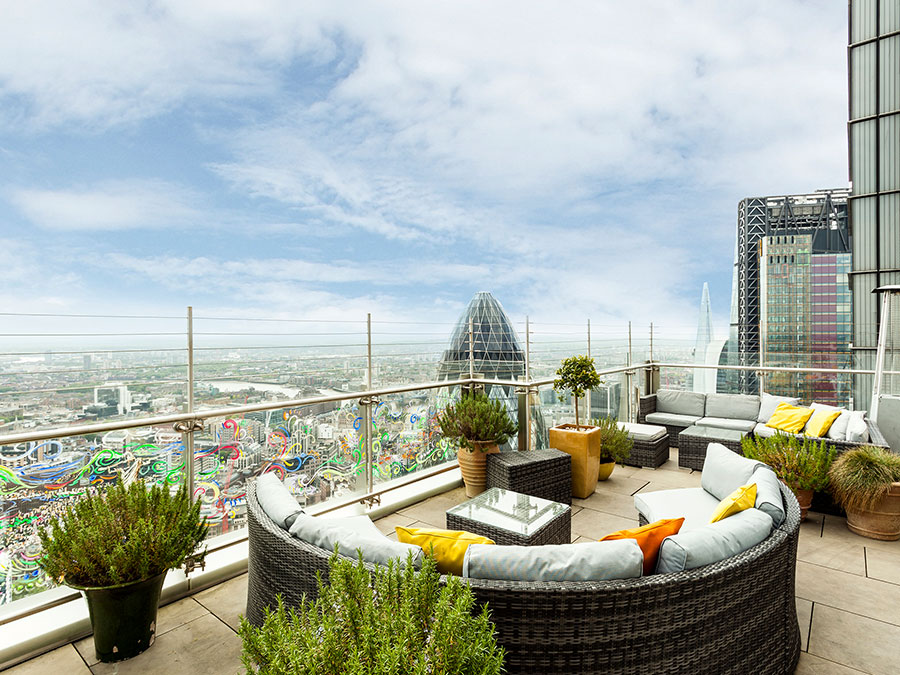 Hop into the great glass elevator (no Charlie comments – honest!) and head up to one of London's most fashionable rooftop bars, located on the 38th & 39th floor of Bishopsgate's imposing Heron Tower. Unmissable views as far as the Olympic Stadium and Canary Wharf are worth the visit alone but the food (Japanese, Peruvian, Brazilian fusion) and cocktail list (including an amazing Padron Pepper Caipirinha) will blow you away too.
Queen Elizabeth Hall Rooftop Garden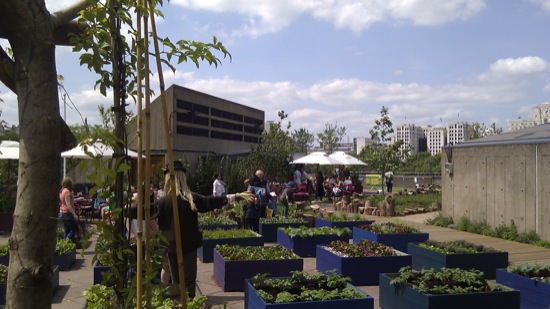 You'd never believe this tranquil oasis of greenery sits just above the tourist packed promenade of the Southbank. Just find your way up some rather ugly grey concrete steps and discover a beautiful rooftop garden of full of plants, flowers and outdoor tables. Grab your mates, order a huge jug of Pimm's from the bar, and enjoy the amazing views over the River Thames.
Skylight Tobacco Dock
Back for another summer at Tobacco Dock in Wapping, Skylight brings outdoor screens, petanque and croquet to the masses along with great cocktails and delicious food from Greek gods Yiro and burger and fries champions Flipside. Entry is free.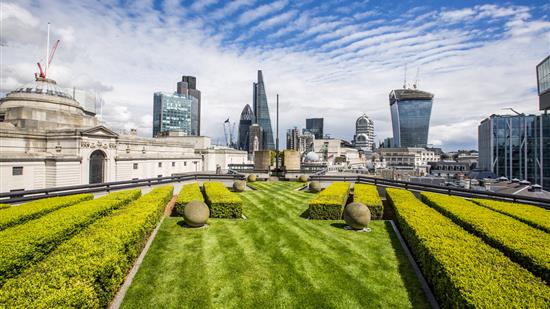 Renowned City of London French restaurant, Coq d'Argent dishes up a pretty stunning landscaped rooftop terrace and gardens. Serving a delicious grill menu during weekday lunchtimes and bar snacks every evening, this rooftop bar is the place to be seen in.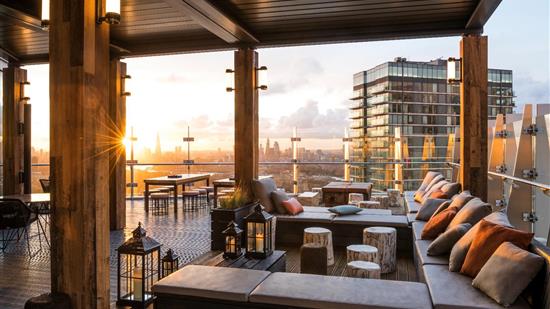 Escape the crowds of office workers at Canary Wharf and head on up to the stunning roof terrace of Bokan, the hippest hangout on the Isle of Dogs currently. Featuring a specialist gin bar, huge day beds and Sunday jazz sessions, this is one seriously good summertime hideout.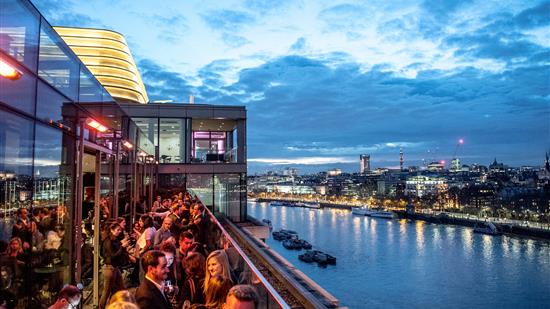 Way up on the top floor of riverside grand hotel The Mondrian, you'll find a sumptuous space of velvety sofas, dandelion chandeliers and mirrored tables. Floor to ceiling windows give way to the most spectacular vistas over the Thames and the London skyline beyond at the amusingly named Rumpus Room and there's even a long outdoor terrace too if you fancy a bit of fresh air.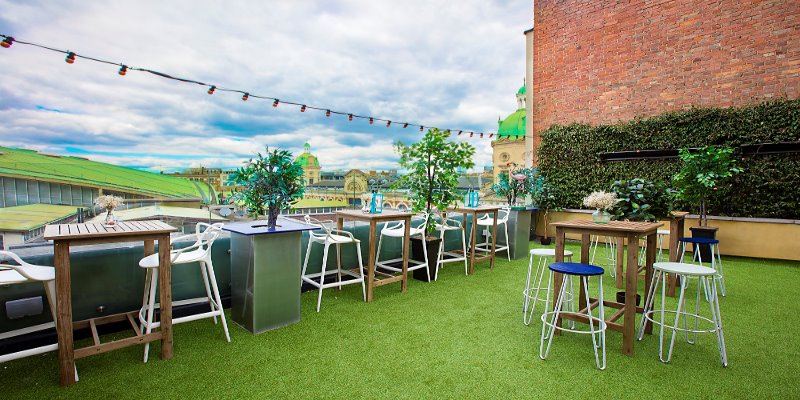 Sip on stunning cocktails on this Italian style Spritz terrace at five-star Georgian mansion Bird of Smithfield. The views over Smithfield Market are superb from this small but perfectly lawned roof terrace.
Can't find what you're looking for? Check out our Top Ten Best Rooftop Bars in London for further inspiration.
Recent
Featured Articles Articles