Olympic Standard Beer Drinkers Needed For London 2012
By Christian Rose-Day (23 Jul 12)
Tags: british, bitter, olympic games, london 2012, beer, festival, crawl, pub, ale, pints, men, women, pub, sport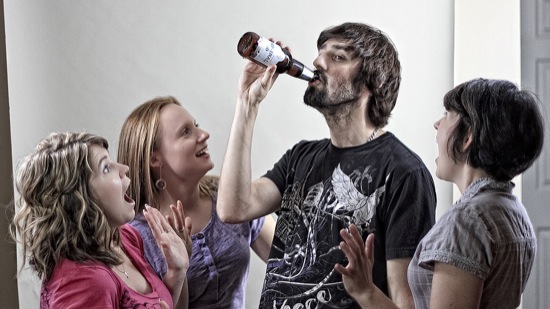 As Team GB makes their final preparations for the London 2012 Olympic Games ahead of this Friday's opening ceremony in east London, another behemoth of athletic prowess also appears on the London calendar, giving the men of London the chance to demonstrate their true talents and no doubt impress legions of screaming girls in the process.
The FREE Ale-lympic Crawl takes place across the Ale-lympic villages of Newington Green and Dalston in north London from Friday 27th July to Sunday 29th July. 50 of the best British beers will be available at 5 pubs all within a marathon 5-minute walking distance from one another.
Start your Ale-lympic bid at
The Snooty Fox pub
opposite Canonbury Station (only 4 overground stops from Stratford where the lesser-known Olympic Games will be taking place), before moving onto
The Alma pub
,
The Railway Tavern Ale House
in Dalston,
The Clarendon pub
in Newington Green, and
The Cellars pub
.
For information about the crawl,
use this helpful map and guide
.
Times
Fri 27th July: 12pm - 1am (the Olympic Opening ceremony will be shown on big screens)
Sat 28th July: 12pm - 1am
Sun 29th July: 12pm - 11pm
Image courtesy of Flickr user
krystian_o
.
Recent
Sport Articles