9 Ways In Which British Food Fortnight Loves London
By Christian Rose-Day (24 Jul 12)
Tags: british food fortnight, british cuisine, sustainability, origin, britain, restaurants, pubs, london, olympic game, london 2012, local produce, greengrocer, butcher, festival, market, ingredients, menus, book table, reservation, england, scotland, wales, ireland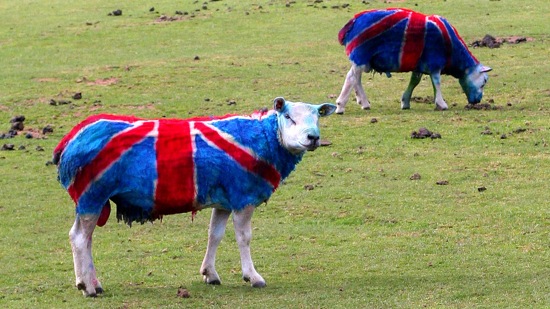 British Food Fortnight begins this week on Friday 27th July. With the world arriving on our doorstep for the London 2012 Olympic Games, there has hardly been more opportune moment to push the campaign for produce of British origin and sustainability. Pubs, restaurants, festivals, shops, and events will be waving the Union Jack for British cuisine.
Here are 9 ways to show British cuisine you care during for British Food Fortnight.
1) Sample over 800 real ales and ciders at
Britain's biggest beer festival
from 7th-12th August. The Great British Beer Festival takes place in Olympia.
2) Choose your produce from your local butcher, greengrocer or market instead of the supermarket. Go on, give it a go.
3) Book a table at
The Ship riverside pub in Wandsworth
so you can sample the specially created 3-course tasting menu made entirely from local, British produce. Also enjoy the great beer garden, live music, quiz nights, plus wine and beer tastings. Use the book calendar below to reserve a spot.
4) Mingle with foodies at
The Covent Garden Real Food Market
from 2nd-9th August.
5) Only choose ingredients that are in season.
This handy guide to seasonal British produce should point you in the right direction.
6) Take part in a Home Nations gastro-Olympics. The
Renaissance pub group
is putting the best produce from England, Wales, Scotland and Ireland up against one another on the same menu for British Food Fortnight. See the cheese on toast Cornish Yarg and Betty Stoggs Ale of England battle against a traditional Welsh Rarebit; or Irish Dublin Bay prawns take on the might of Scotland's Loch Fyne smoked salmon. Free pickled eggs with every pint too. Book your British meal
at The Avalon pub in Clapham
using the reservations calendar below.
7) Pay a visit to London's only market entirely dedicated to promoting British food products:
Made in Britain Food Market, Central Saint Giles
, every Saturday and Sunday, 10am-4pm, until end of September 2012.
8) Start growing your own fruit and vegetables.
Plan ahead for next year's home-grown British produce.
9) Sample English wines on the Nyetimber Terrace overlooking Canary Wharf and enjoy the Best of British Festival at
Plateau Bar & Grill
. British cheese tastings, cocktail masterclasses, and charity dinners will appear on the schedule alongside the
special Best of British Menu
. Book your table using this reservations calendar.
Image courtesy of Flickr user
eilidhbee
.
Recent
Restaurants Articles